Decluttering & Organizing Services #
Simplify your life ✷ Make space for what matters #
I offer decluttering and organization services in the New York City area. If you're interested in hiring me, fill out the form below. My rate is $60/hour and there is a 2-hour minimum. I find that most jobs take at least 5 hours. I am only available evenings and weekends at this time.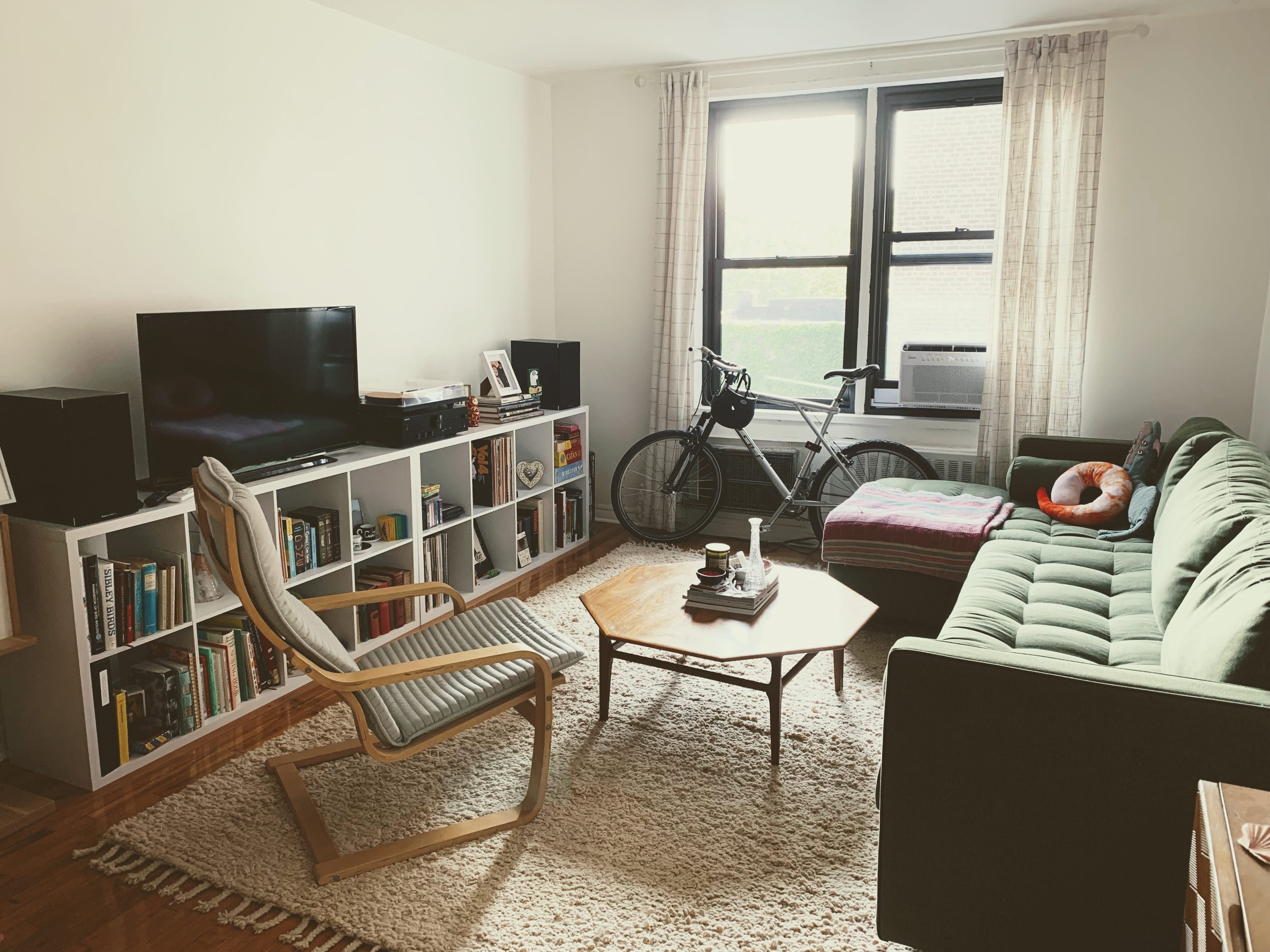 My process #
30 minute phone consultation
After you submit the form below, I'll to schedule a phone consultation. During this time I'll learn more about what you're looking for so I can best prepare for the decluttering and organizing sessions ahead.



Decluttering
I'll help you eliminate possessions you no longer need or want, offering guidance about what items might be best to donate, sell, and trash.



Organizing
I'll introduce systems to consolidate, store, and display whatever you decide to keep. I aim to re-purpose things you already have instead of suggesting you purchase a fancy new organizational system. This usually means using shoe boxes or coming up with other creative solutions based on what you already own.



Follow-up email with next steps
After we've finished your project I'll send a list of next steps for you to take. This usually include suggestions for small repairs or re-purposing projects that we weren't able to complete together.
I'm happy to help schedule donation pickups, take the trash out, list items to sell online, and curate a shopping list with suggestions for where to buy certain organizational items. I can also hang art, install simple shelving, file paperwork, and digitize documents.
I'll reply within 24 hours!
About me #
I'm a software engineer and artist with a knack for organizing and simplifying complex systems and spaces. At work I'm the person organizing the Google Drive and at home I'm always coming up with creative ways to make the most of my small NY apartment.
I'm not exactly a minimalist, but over the years I've noticed that keeping a clean and organized space gives me the time and energy to focus on the relationships creative projects that matter most.
My decluttering and organizing style is non-judgmental, patient, and practical. Hire me when you're ready to make space for what matters.
Kitchen organization #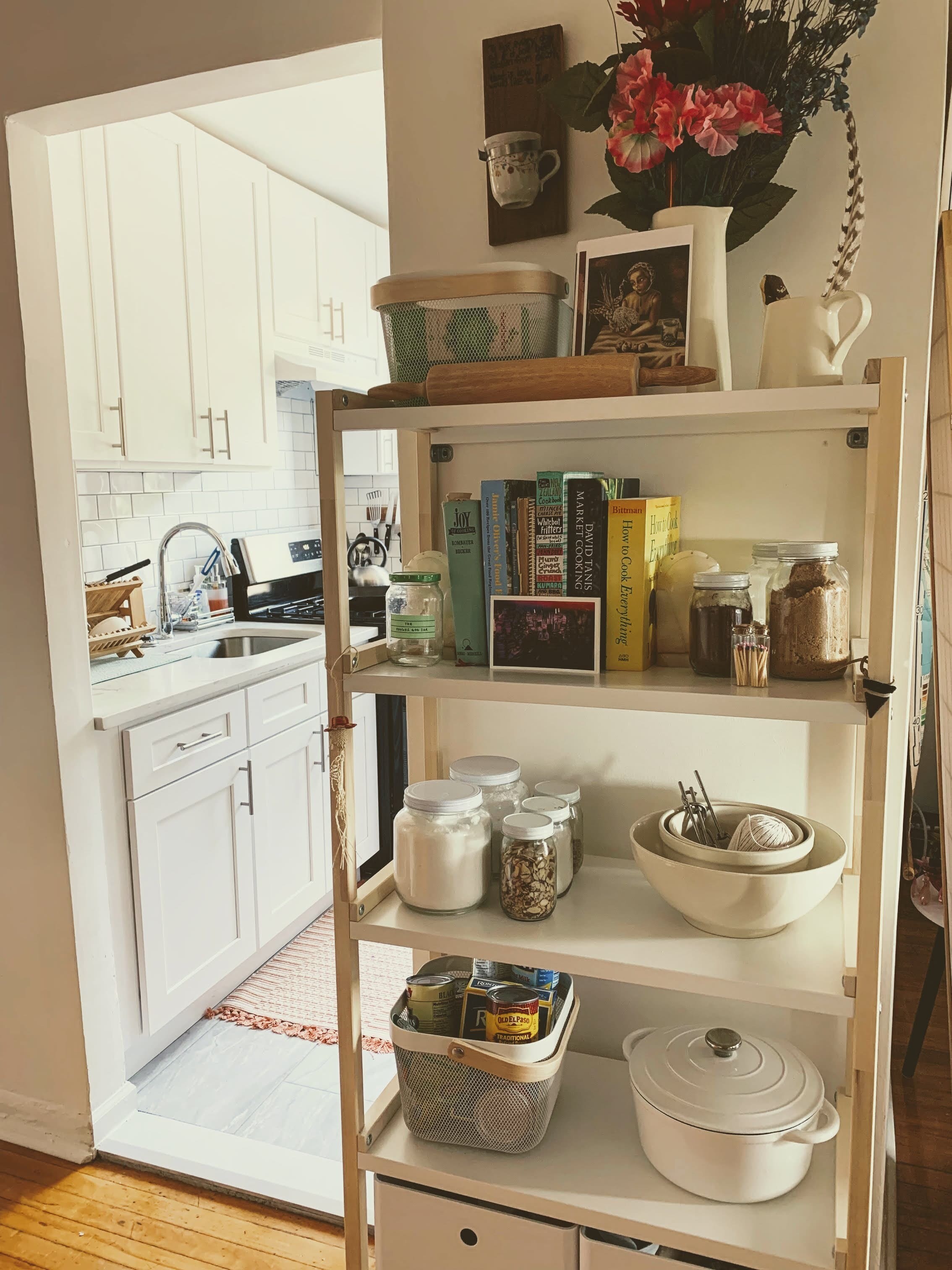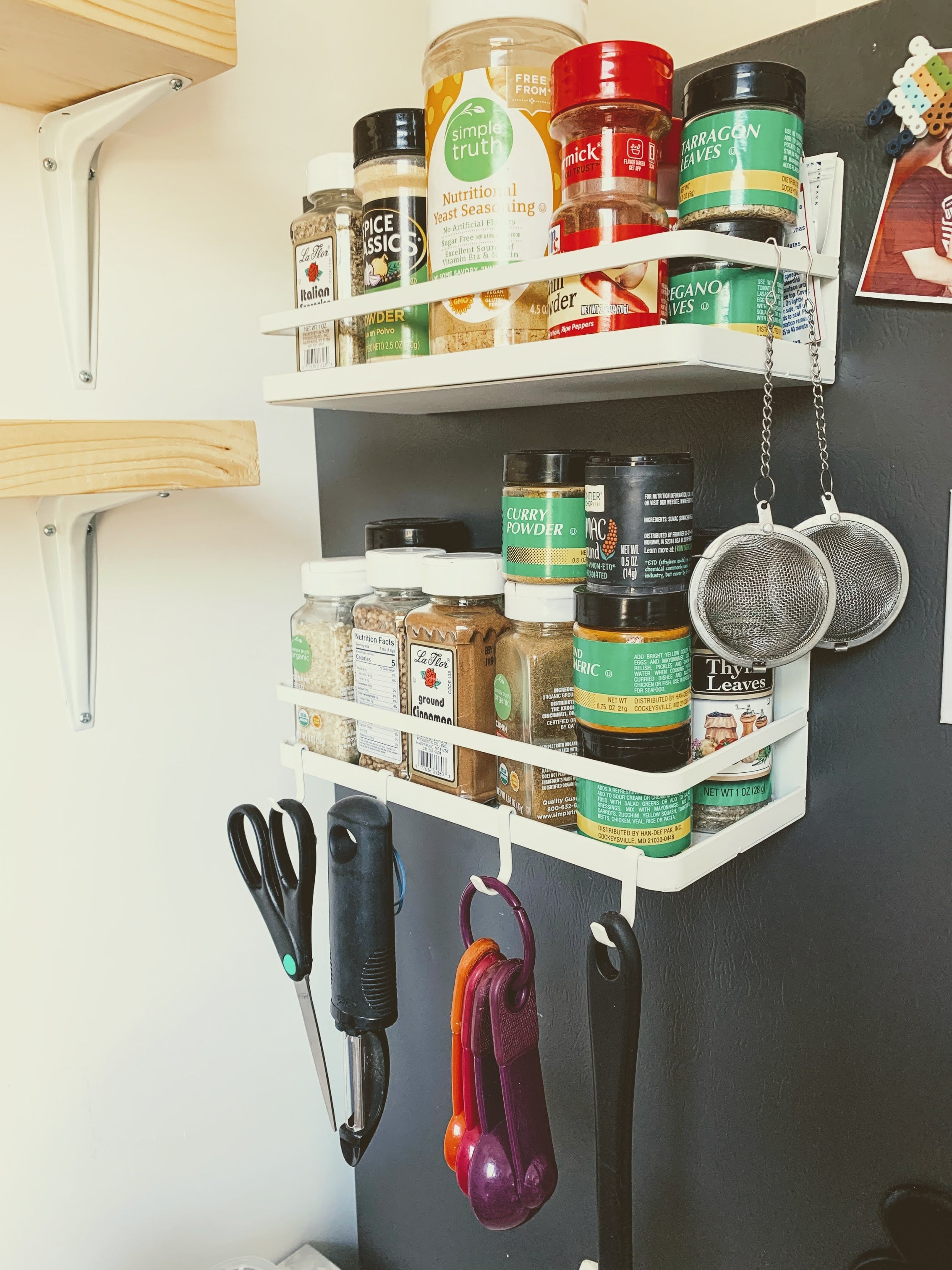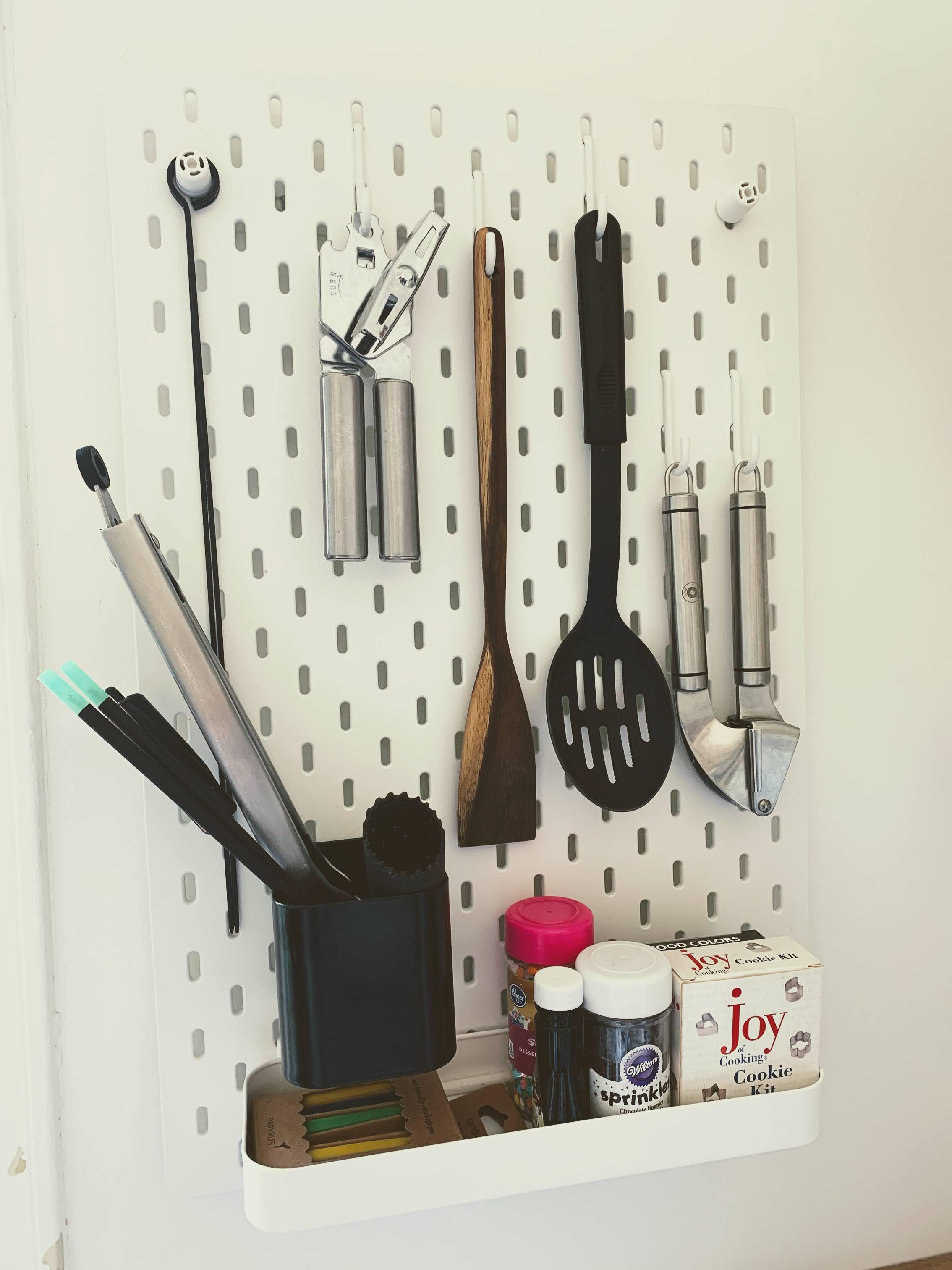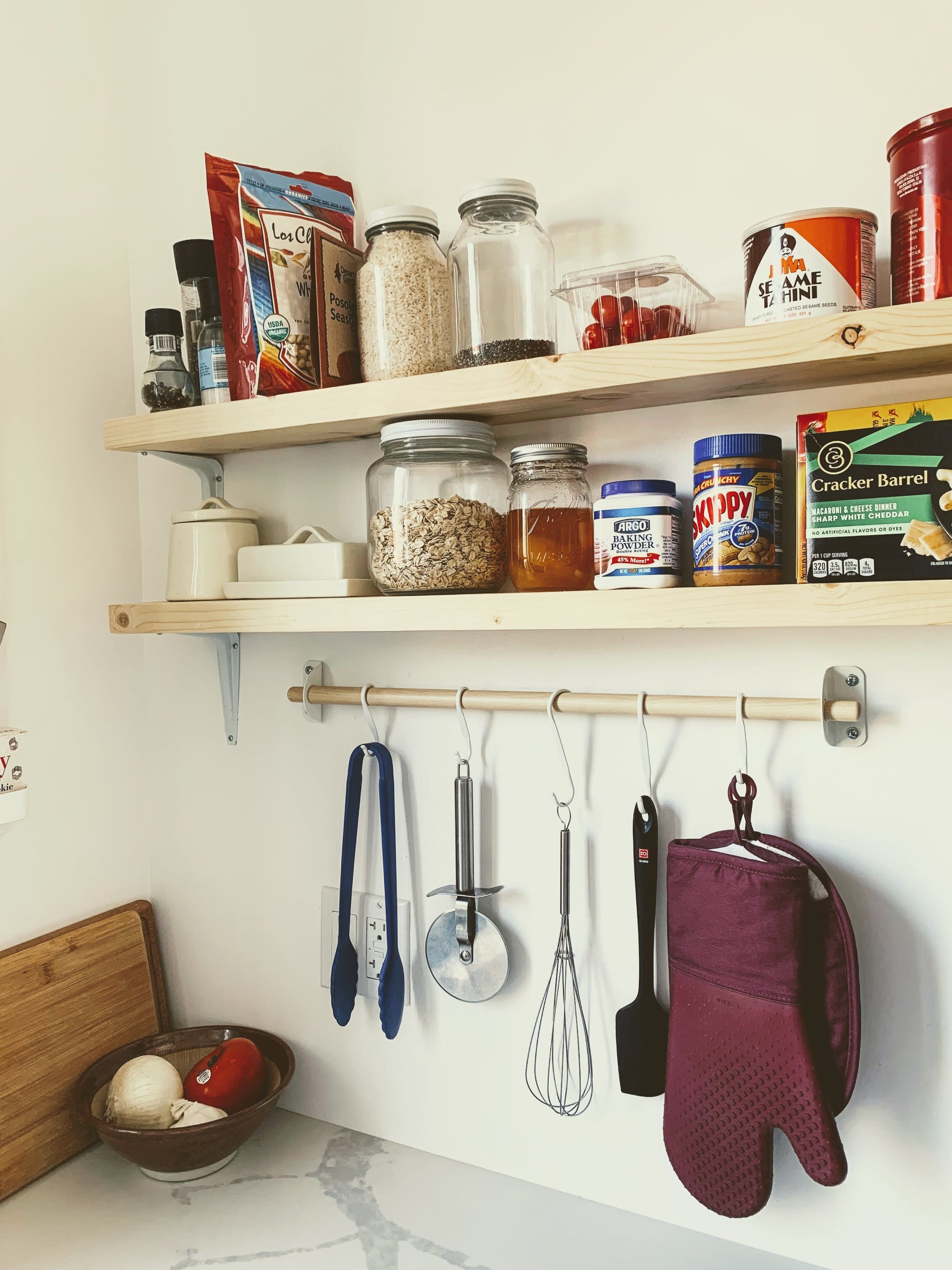 Entryway organization #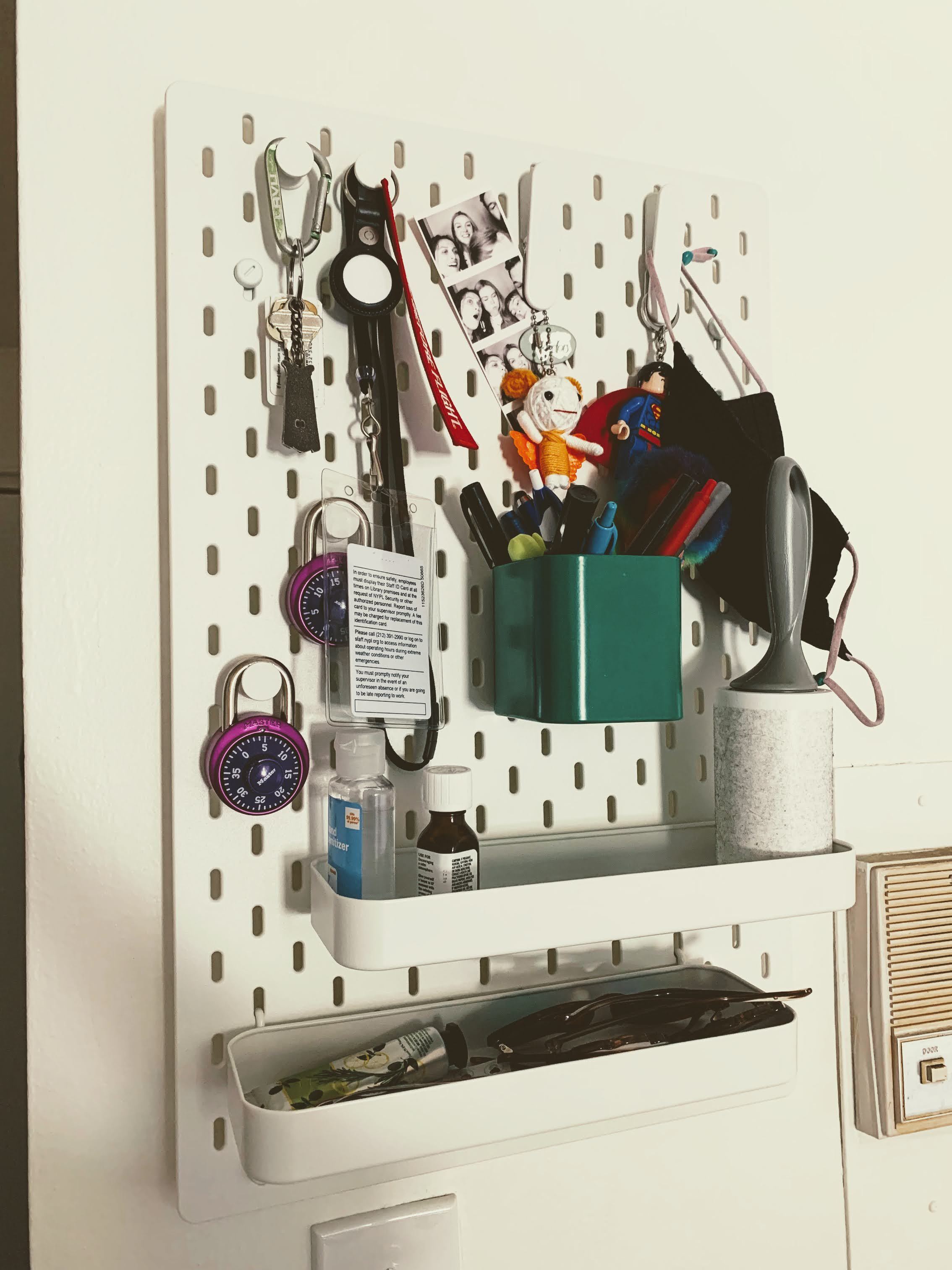 Bathroom organization #